Henry McKenna
AFC East reporter
When asked what Damar Hamlin is like, Josh Allen said the Buffalo Bills safety is "the happiest guy." And Hamlin made NFL fans extremely happy with the news that he's communicating with doctors in writing and shaking hands with his family.
Allen answered questions Thursday afternoon after Hamlin awoke from days of sedation following a cardiac arrest during Monday night's Bills-Bengals game.
It is a great joy to receive the news that Hamlin is improving.
We've all learned a lot about Hamlin over the past few days. By all accounts, he seems like an exceptional person, one who overcame tremendous adversity in a tough neighborhood growing up in Pennsylvania. And even as a 24-year-old rookie, the young man already had the maturity to underline what family means to him.
"I'm big in my family unit. My mother, my father, my little brother – it's basically my whole world. … Everything else that happens in my life revolves around them," Hamlin told reporter of the Bills Maddy Glab team in December. "I really don't do much without my mom and dad's opinion, whether she takes it or not. But I just want to hear it. That's how I was raised."
He's a good head on his shoulders.
I will speak for myself and say that seeing Hamlin collapse on the pitch left me shocked. I had trouble sleeping on Monday night and spent the week thinking about him and waiting nonstop for any news of his status. I know many in the NFL community have felt the same way. So I can only imagine how his teammates are feeling. They know Hamlin. I'm in a locker room with him every day. He is definitely a close friend – and in some cases – like a brother to these Bills players.
And that's why I found Bills head coach Sean McDermott's demeanor and decision-making so impressive during this process.
It started soon after Hamlin was revived on the pitch at Paycor Stadium on Monday before an ambulance took him to hospital.
McDermott immediately told Bengals coach Zac Taylor, "I have to be in hospital. I shouldn't be coaching this match."
McDermott knew his players needed to get off the field. The game could not continue. And McDermott knew he had to go to that hospital to be with Hamlin.
And those are exactly the right priorities.
While we don't have much information in the hours and days that followed, we do know that McDermott and the Bills made sure to provide mental health professionals for any player who needed help.
And, again, those are exactly the right priorities.
Whether he was taking the lead from McDermott or acting on instinct, Allen made sure to look after his teammates as well. The QB opened his house and invited teammates for prayer and decompression.
And even now, McDermott made sure to stress that he needed to know when to take a break. He needed to know when to stop. And when to ask for help.
It's easy to bury yourself in your work. It's easy to avoid, postpone and deflect.
But that's not what McDermott did. He took charge and made sure his players paused to acknowledge and process the immensely difficult situation. And once again, Allen did something similar.
"A lot of tears of joy," Allen said.
But it's not over. There is a long way to go for Hamlin. Hopefully he continues to improve and make a full recovery.
Football may seem more digestible right now, because of the good news. But it sure won't be easy for the Bills to go about their daily routines with Hamlin's recovery at the back of their minds.
"There are some things we still need to talk about and get through," Allen said on Thursday.
Over the next few days, the Bills will have to play a home game in front of what is sure to be a tremendously emotional crowd.
"It will be very exciting at the stadium and I think it will be unlike anything we have ever seen before," said McDermott. "And I think we're going to have to balance that."
But you have a feeling the math will be fine on Sunday and in the weeks and months ahead. And that's because McDermott cares about his players. He's doing what he can to take care of himself, making sure the players take care of themselves.
And that's a fantastic example of leadership.
Prior to joining FOX Sports as an AFC East reporter, Henry McKenna spent seven years covering the Patriots for USA TODAY Sports Media Group and Boston Globe Media. Follow him on Twitter at @McKennAnalysis.
---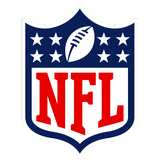 Get more out of the National Football League Follow your favorites to get information about games, news and more
---
---