There has never been a more urgent need to develop an integrated vision for agricultural practices, food production and forest management.
While this has been recognized by national and international organizations around the world and translated into different strategic approaches, it is clear to us that policy and technology development must be at the heart of the practical implementation of any strategic vision.
Furthermore, any political, economic, environmental or social goal that we must achieve to ensure a liveable and sustainable future for generations to come depends on our ability to develop and provide adequate technological solutions. There is no credible or feasible compromise between the world as we know it and adequate levels of investment in research and innovation.
This mission is urgent and the alignment of priorities at all levels is crucial, from EU policy and funding, to management at regional or even institutional level and to setting the research and innovation agenda.
Take, for example, the Food and Agriculture Organization (FAO) strategic framework 2022-2031, with its goal of better production, better nutrition, a better environment and a better life. This must be achieved through a transition to more efficient, inclusive, resilient and sustainable agri-food systems, which address concerns about social inclusiveness and leave no one behind.
Or the Green Deal, developed as an integral part of the European Commission's strategy to simultaneously improve the EU's economic competitiveness, while implementing the United Nations 2030 Agenda and Sustainable Development Goals. The Green Deal is the epitome of how complex and grand today's challenges are. It is perceived as a new growth strategy, targeting a resource efficient and competitive economy, where there are no net greenhouse gas emissions in 2050 and economic growth is decoupled from the use of resources.
This requires a huge step and a radical change in our cultural, economic and political prejudices, which is only achievable through technologies that have yet to be developed and made available to everyday citizens and industry. This requires a multilevel approach and priority alignment, as well as an unprecedented capacity for collaboration between different stakeholders in regional and national ecosystems and R&I value chains.
Putting innovation at the heart of agricultural policy
In our home country, Portugal, a new "Agenda for Innovation for Agriculture" implemented by the government with the support of stakeholders, is in line with the Green Deal, the FAO strategic framework and the objectives of United Nations sustainable development for 2030. Taking into account the specific factors of southern Europe and climate change in the Mediterranean area, this national agenda addresses the main challenges on the horizon by giving a central role to knowledge and technology, but geared to conditions regional specifications.
We take this opportunity to learn more about what it means. First, rapid progress in the digitalisation of food systems will be crucial for the competitiveness and sustainability of organizations and for countries' readiness to face major challenges in this field. In common with human health systems, the ability to improve the health (sustainability) of the territory, water, agri-food systems depends on the ability to monitor, diagnose (evaluate), prescribe (manage) and implement care protocols (restoration) . .
In the coming years we will need a dramatic increase in food production, we will suffer the heavy impact of climate change, emerging and re-emerging diseases and a shortage of agricultural workers, among others. That said, the technologies and policies we have today are clearly insufficient.
We will have to work in two complementary main areas: providing new solutions and strengthening the capacities of farmers, technicians and organizations.
In terms of relevant technologies, we emphasize biotechnology, plant and animal husbandry, including the development of molecular markers associated with physiological traits and new phenotyping tools, and the use of digital technologies to ensure:
Smart monitoring.

Smart planning and control.

Transparency, responsibility and security.
For example, real-time and remote diagnostics and sensors, the development of high-throughput phenotyping, and the improvement of traceability and biosecurity are areas of central concern.
Other important dimensions that require a high level of skills to be translated into easy-to-use applications include irrigation management (yield coefficients, water status indicators and quantification of water stress intensity); diagnosis of the nutritional status of plants and early diagnosis of diseases; use of digital technologies in farming to improve performance and blockchain-based solutions.
Increasing the adoption of technology by farmers, technicians and organizations will be a critical success factor. Skills upgrading and retraining need to be implemented on a large scale and geared to the specific needs of agriculture and food.
Experimental facilities and pilot projects for the development, testing and demonstration of different technologies will be crucial to achieve large-scale adoption of innovative products and practices.
In Portugal, we are developing a network of experimental stations, with local field tests and living laboratories, in order to strengthen the national capacity for innovation in agriculture and food.
At the same time, we are strengthening the links between research and innovation, experimentation and development of innovative applications, with a focus on addressing specific problems. This is done through innovative organizational approaches that increase proximity and interaction between research organizations, private companies and other stakeholders.
Competence centers, for example, the National Center for Technological Innovation Skills in the Agroforestry Sector – InovTech Agro) and Collaborative Laboratories, or i Smart Farm collaborative laboratory), where both INIAV and INESC collaborate are good examples of this effort.
In summary, if we are to adequately address the challenges that are common to all of us, such as those identified in the Green Deal and all its "sub-strategies" and policies, as well as the region-specific challenges, we must ensure:
1) multi-level political and institutional alignment and complementarity of policy objectives;
2) clear synergies between financing instruments;
3) understanding the complexity of the challenge.
It is not possible to realistically address these problems without a much higher investment in R&I, both public and private. Above all, it needs an integrated and co-created vision of future political priorities and research and innovation efforts, which places life and the planet itself as a top priority.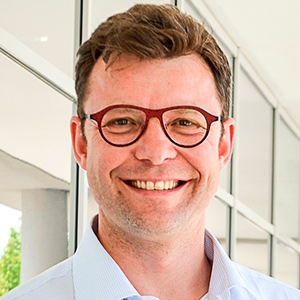 Nuno Canada (left) is president of the Portuguese National Institute of Agricultural and Veterinary Research (INIAV)
Ricardo Migueis (right) heads the EU representation of the Institute for Systems and Computer Engineering, INESC Brussels HUB