Even in a tight job market with excessive job openings, there are some demographics that have not recovered from the pandemic.
There is a 30% unemployment rate for military spouses right now, "said Victoria Carlborg, Workforce Development Coordinator for the Oceanside Chamber of Commerce. "The pandemic was a serious setback for most people, but especially for women and especially for military spouses. There's a lot of work to do, but I think we'll get there. "
To "get there" in terms of employment opportunities for military spouses, the Oceanside Chamber of Commerce, the National Veterans Chamber of Commerce and SCORE Mentors have teamed up to develop a free business incubator program.

The Women Entrepreneur Incubator program launched its first cohort last fall via Zoom, training women to develop part-time or full-time businesses focused on social media management. Initially, the program offered additional career paths, such as online travel, virtual assistant, and personal coaching, but ultimately the program focused on social media due to the overwhelming interest.

Online flexibility

"Regardless of the type of business they are considering starting, everyone will need social media skills because they start with very little capital," Carlborg said, adding that many of the women in the program are adding these skills to advance existing home businesses.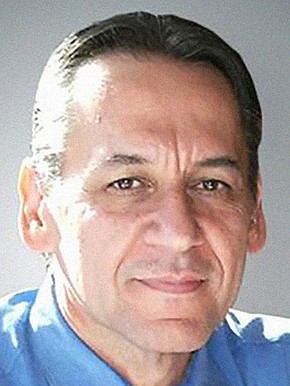 "Before technology, people dealt with real estate, notaries, things like that. But when the technology came, social media opened a lot more avenues, "said Joseph Molina, executive director and CEO of the San Diego County-based National Veterans Chamber of Commerce.
The online nature of the program and the business opportunities it offers are by design, Molina said, because military families are often ordered to relocate at short notice. Being online has also allowed it to expand beyond Camp Pendleton's community service and now has participants from bases across the country.

"This works very well for OJT (on-the-job training) for our spouses because it is so flexible," added Carlborg.

Mentors Workshop

The incubator program is divided into three parts, starting with a series of online lectures and workshops that teach the fundamentals of social media management. After completing the course, participants begin an internship program by working with social media companies.

"They learn what it's like to work with a real company, not just a workbook," Molina said. "They can experience the intricacies of working with a client, how to make a proposal, how to charge for services later, how to set boundaries."

After the four-week internship, women are assigned a SCORE mentor to help complete their business: set up the license, open bank accounts, and any other needs to get going.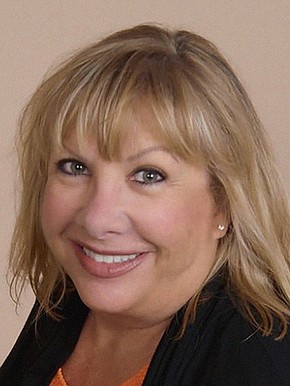 "SCORE San Diego volunteers are experienced entrepreneurs, business managers and executives with a diverse range of industries and specialties who volunteer their experience and knowledge to help small business professionals start, develop and grow businesses," he said. stated Laura Rau, mentor and contact veteran with SCORE Mentors of San Diego.
Future goals

To date, the program has around 100 participants from three cohorts. On May 19, the third cohort completed the course portion of the program and the first cohort is now fully graduated and working on their own businesses.

"One of those graduates has a contract and has become one of our instructors, teaches part of the training," said Carlborg. "Two graduates from cohort two are working on promoting other programs through companies and through the Chamber, so they are already actively working."

The Oceanside Chamber of Commerce's active role in the Women Incubator program is part of a new commitment to community workforce development. Carlborg, who previously worked for veteran nonprofits as well as the Small Business Administration in Washington DC, is the House's first workforce development coordinator. The now one-year-old role is tasked with developing, implementing and funding work programs at Oceanside.

Carlborg said his next project through the House is a business incubation summer camp specifically for young people. Although the program already has initial funding, the Chamber is looking for additional donations of cash and workwear needed for simulated student interviews and internships.

Molina, whose background in education, founded the National Veterans Chamber of Commerce in 2017. When Carlborg contacted him to help start the incubation program, they set a goal to eventually involve universities, colleges and school districts. "So military spouses get a professional development certificate with CEU units so they can go to college and get credit," he said.

Molina earned her bachelor's degree while serving in the military and benefited from outside classes that offered credits.

"The biggest benefit is reducing the time," he said. "Instead of taking four years to complete a degree, it will take three."
Oceanside Chamber of Commerce
Founded: 1896
CEO: Scott Ashton
Business: A partnership organization that promotes business on Oceanside.
Headquarters: Oceanside
Employees: 10
Website: oceansidechamber.com
Notable: The Oceanside Chamber of Commerce is the largest, longest-running and leading business advocacy organization in Oceanside.