A $ 1.25 million grant from the National Science Foundation is funding a Cal State Fullerton community-based project to develop smart home technologies for people previously affected by homelessness and now living in permanent supportive housing.
Lifelong support housing is an evidence-based approach for homeless people that involves ensuring access to the services residents need, said Anand Panangadan, associate professor of computer science, who leads the project.
The three-year project, "Design and Test Remote Services to Support Former Homeless in Permanent Housing," brings together a team of interdisciplinary researchers from CSUF and USC, along with two nonprofits addressing homelessness in Orange County.
Project collaborators are CSUF's Kiran George, professor of computer engineering and researcher in user-friendly assistive technology devices, and Tabashir Nobari, assistant professor of public health, whose research includes housing insecurity and homelessness; and Benjamin Henwood, professor of social work at USC who is an expert in housing and integrative support for the homeless. Community partners are Mercy House and Jamboree Housing Corporation.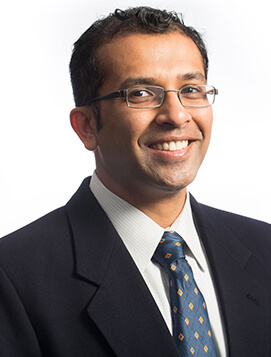 "There is little research that has examined technological innovations for providing permanent housing support services for the homeless population," said Panangadan, whose research interests include applications of machine learning.
These services include mental health counseling, substance abuse resources, job placement, and assistance in obtaining state and federal benefits.
"Most of these services have traditionally been delivered in person," Panangadan said. "But the unexpected COVID-19 pandemic has accelerated the role of technology in providing some of these services, such as home visits and mental health counseling, which can be done via video conferencing."
This project will investigate what factors determine the successful use of smart home technology in supportive housing and develop prototypes to demonstrate how the technology can facilitate and improve services, Panangadan said.
Prototypes under consideration include a smart pot for easier cooking, a smart fort, and a social connectivity app designed to facilitate better social connections with other residents and the surrounding community, George said.
In addition, the project will examine key technologies for increasing security, ensuring residents' privacy preferences and expanding smartphone interfaces to access the Internet and services.
The project is part of the College of Engineering and Computer Science's Big Ideas-Digital Homelessness Initiative, which is addressing the complex needs of the homeless population by expanding technology-based solutions.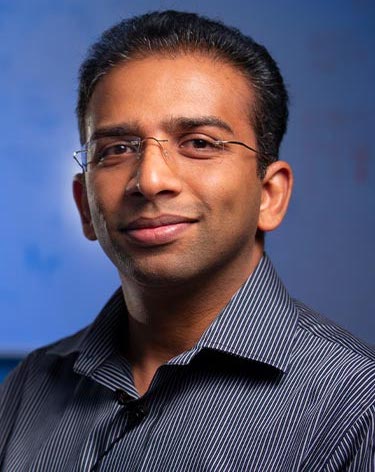 The project team is currently conducting focus groups with residents living in permanent support housing, as well as community partner staff, to understand the factors influencing technology adoption and gain feedback in prototype design, George said.
"Based on the needs of the residents, prototypes will be developed using a 'lean design' approach, which refers to developing a solution iteratively with rapid development of prototypes that can be evaluated quickly," added George. "And the lessons learned are applied to the next iteration."
The CSUF engineering and computer science majors will design and develop technological prototypes. Public health and social science students will assist with interviews, focus groups and surveys, as well as analyzing the data obtained from these activities, Panangadan said.
"This interdisciplinary study offers students of public health and social work unique opportunities to work collaboratively with computer scientists and engineers who develop these technologies," Nobari said.
"Smart technologies, mobile devices and applications are increasingly used in medicine and public health to address health inequalities," he added. "Providing our students with this experience will give them important skills for the future."